Naoshima Plant / Naoshima Organic Chemical Plant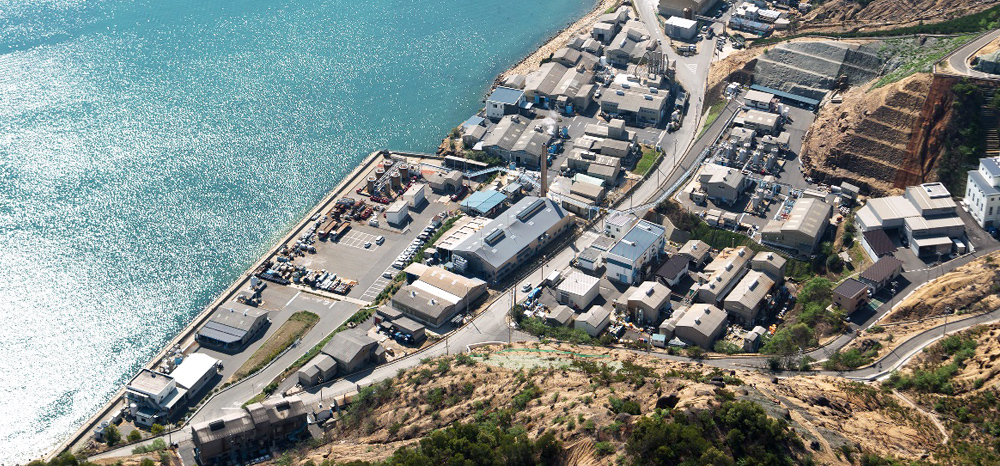 Naoshima Plant
This plant specialize in production of inorganic compounds such as zinc and lithium.
[Feature]
The Naoshima Plant produces a wide variety of inorganic chemicals and is capable of manufacturing from mass production of zinc dust, lithium bromide, etc. to various low-volume production.
It is the only manufacturing plant of germane gas in Japan.
[Location]
4092 Naoshima-cho, Kagawa-gun, Kagawa 761-3110, Japan【MAP】
TEL +81-87-892-3415 FAX +81-87-892-3145
[Manufacturing product]
Zinc dust, zinc oxide, conductive zinc sublimate
Lithium bromide, various lithium salts such as lithium chloride, etc.
High purity lithium carbonate
Crushed lithium carbonate
Anhydrous lithium salts
Germane gas
Naoshima Organic Chemical Plant
A wide-range of contract manufacturing is possible utilizing the an ultra-low temperature multi-reactors!
[Feature]
The Naoshima Organic Chemical Plant is equipped with an ultra-low temperature reacting facility which is capable to hand as low as -80℃.
The plant can procure butyllithium on a timely basis from the affiliation company, Asia Lithium Corporation, adjacently located. Therefore, we are able to handle various requests from our customers in contract synthesis of intermediates such as pharmaceuticals, etc., and organic electronic materials in a timely manner.
Dimethylchlorotin, our exclusive organic bromine compound is an important material for organic synthesis and is widely used in transparent conductive materials and solar cells which is also available.
[Location]
4088-2 Naoshima-cho, Kagawa-gun, Kagawa-Pref. 761-3110, Japan【MAP】
TEL +81-87-892-2816 FAX +81-87-892-4183
[Manufacturing product]
Dimethyl dichlorotin
Phosphorus tribromide
Alkyl Bromides
Propagyl bromide
Other brominated organic compounds
Custom synthesis (organic electronic materials, pharmaceutical intermediates, etc.)
[Photos of Naoshima Plant and Naoshima Organic Chemical Plant]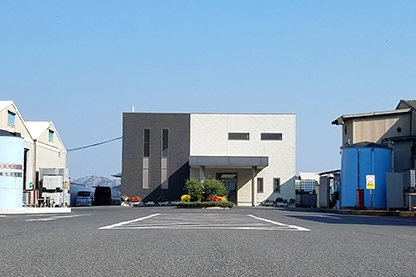 Neyagawa Plant
The "mother production facility" of Honjo Chemical locates at the same premise with its head office.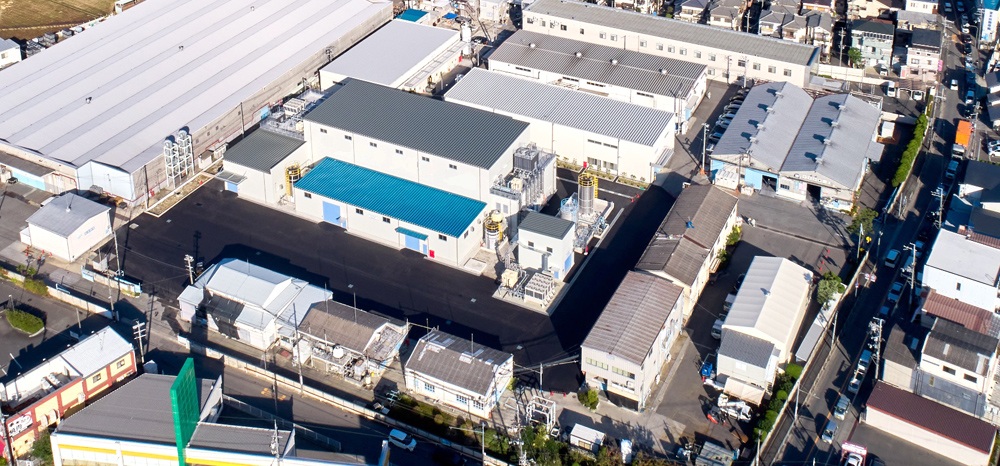 [Feature]
The Neyagawa plant manufactures battery materials, lithium salts, fullerene, and zinc-related products. It also handles other variety of small volume production as requested.
Our plant was the first pharmaceutical-grade taurine manufacturing facility in Neyagawa City which completed and operation started in November 2020.
The Neyagawa plant is on the same premise as the head office, and production activities are carried out around the clock working closely with various departments.
[Location]
4-19-7 Niwaji-Honmachi, Neyagawa City, Osaka Pref. 572-0076, JAPAN【MAP】
TEL +81-72-827-3621 FAX +81-72-827-1528
[Manufacturing product]
Lithium primary batteries and lithium-ion secondary battery materials: Lithium foils, etc. (processed metallic lithium products)
High Purity Lithium Carbonate
Lithium salt anhydrides
Fullerene
Taurine (including powder products)
[Photos of Neyagawa Plant]