Building a development team
A development team for each customer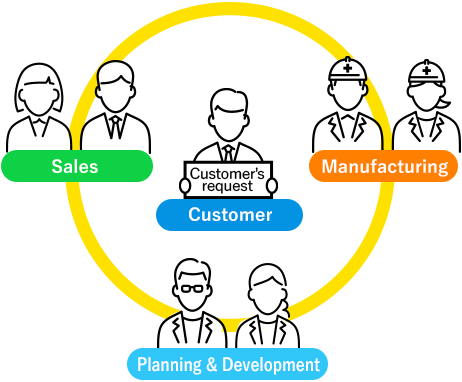 In addition to the tireless efforts investing in developing our own competitive products, the Planning & Development Dept. is also dedicated in developing new materials and examing scale-up production from lab-scale as requested by our customers.
The sales, planning & development, and manufacturing depts. are located at the same workplace to respond flexibly and quickly to our customers' needs.
Provide solutions with our technological capability
The Planning & Development department will propose solutions with our technological developments to respond to customer's need from various angle through close communication with our researchers of various backgrounds such as in organic chemistry, inorganic chemistry, electrochemistry and pharmacy.
We can offer more practical and economical solutions by using our 100 years of know-how in manufacturing.
Flow of Contract Experiment Request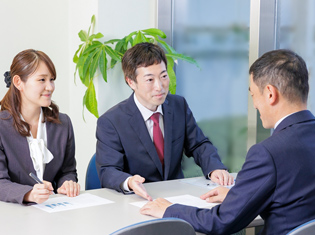 Various consultations are available to satisfy customer's requirement in production and experiments.
Inquiry in the fields of organic/inorganic compounds and battery technology are accepted.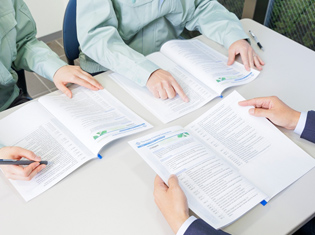 Cost estimation of lab-scale production
Check and confirm schedule & estimated date of delivery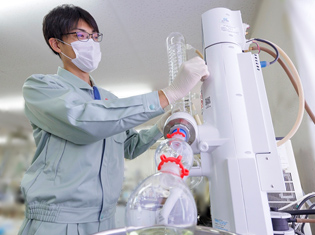 Resolve issues from lab-scale testing to move forward with scale-up production.
Customer support is possible from development of synthesis method.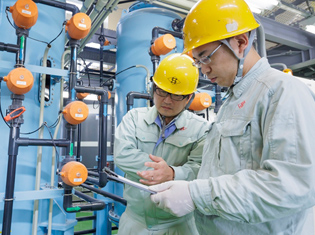 Cost estimation and schedule adjustment for actual production test.
Conduct production test at each plant.